Budget | Deficit estimated at HK$101.6 bn in 2021/22 financial year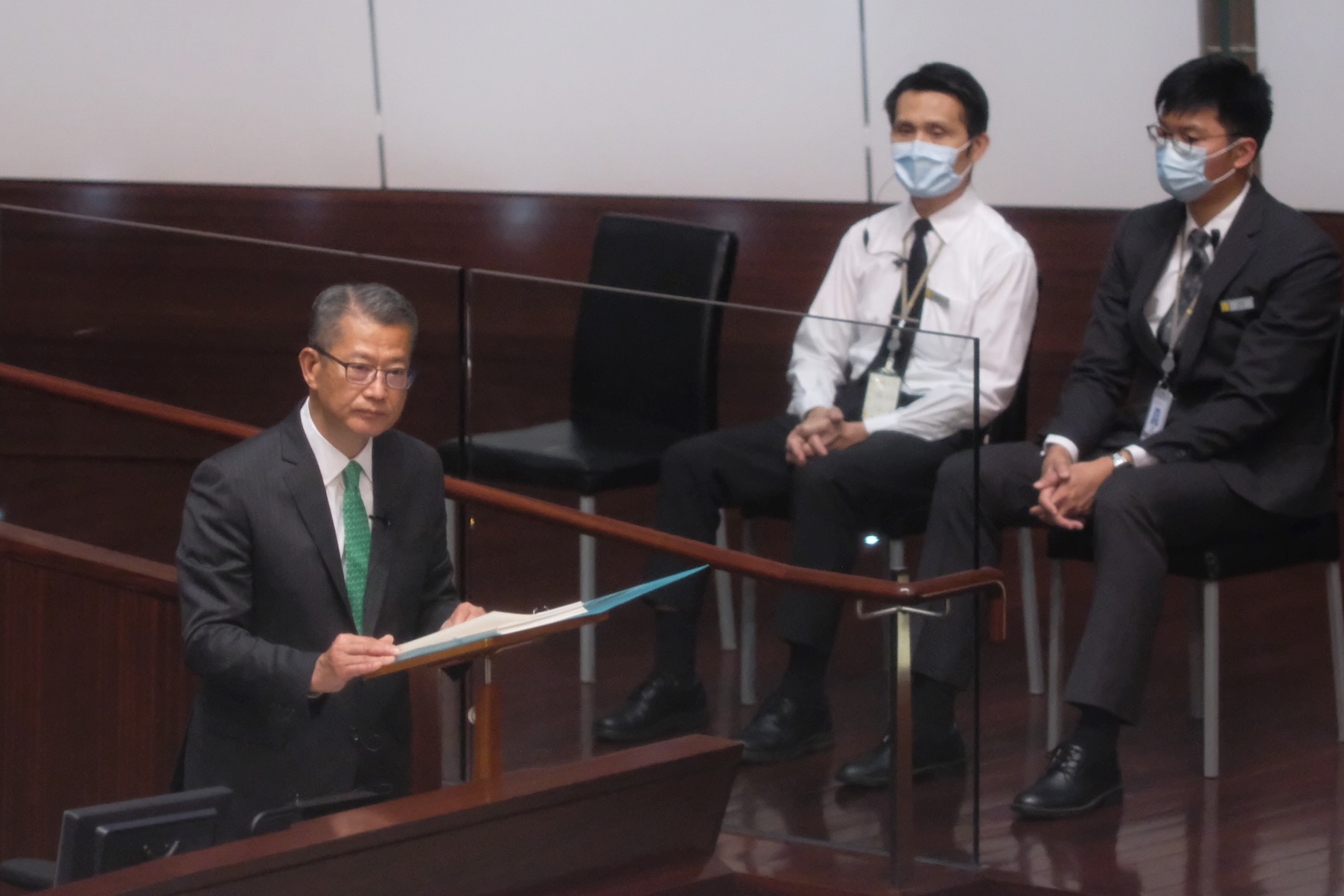 Hong Kong Financial Secretary, Paul Chan Mo-po, says in the 2021-22 budget speech today (Feb. 24) that the government expenditure in the past year has increased substantially to combat the epidemic and roll out relief measures, which resulted in the fiscal reserves dropping sharply in two years from the equivalent of 23 months of government expenditure to 13 months.
He expects that there will be an improvement in revenue for the next financial year and the fiscal deficit will be HK$101.6 billion, accounting for 3.6 percent of GDP, due to the counter-cyclical fiscal measures and the continued increase in recurrent expenditure. In other words, HK will record a deficit for a number of years after achieving a surplus for 15 years. The Operating Account is projected to be in deficit for five consecutive years. The operating deficit for 2021-22 will be more than HK$140 billion mainly due to the counter-cyclical measures while the operating deficit for the remaining four years will range from HK$22.4 billion to HK$40.7 billion. The Consolidated Account is also expected to record a deficit for four consecutive years.
Chan points out that the deficits are mainly caused by the fact that the rise in government expenditure is outpacing the increase in government revenue. The significant rise in government expenditure in recent years is for enhancing services or investing for the future. However, he says that the government expenditure should enter a consolidation period, and the long-term financial commitments should also be commensurate with the increase in revenue.
Chan says that despite the fiscal deficit, the government has decided not to reduce spending in areas related to people's livelihood, especially resources allocated to the three policy areas of education, social welfare, and healthcare, in order to safeguard people's livelihood and maintain public confidence.