HK's homegrown WeLab Bank opens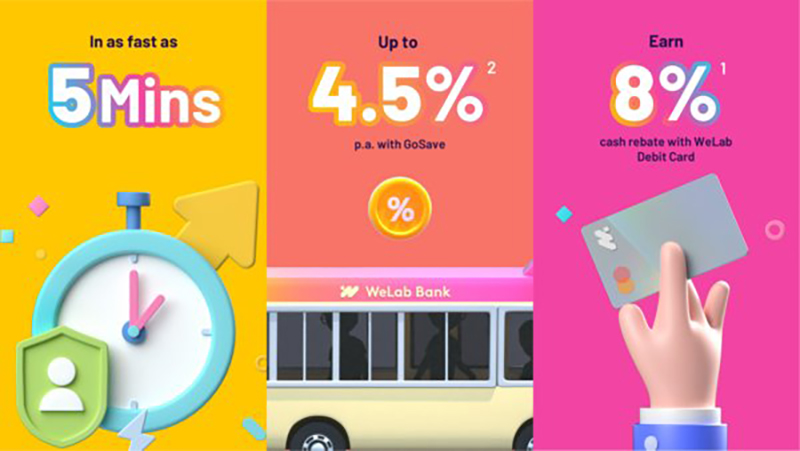 WeLab Bank, licensed by the HKMA (Hong Kong Monetary Authority) as a virtual bank, officially opens for business yesterday (July 30).
WeLab Bank is 100% digital, built for customers to enjoy a range of next-generation digital services 24/7 from their mobile phones.
Initially, WeLab Bank offers time deposit and savings accounts, virtual debit cards, and FPS (Fast Payment System) service, which allows customers to open an account in 5 minutes remotely.
Besides, customers can also apply for the first commercially available cardless WeLab Debit Card issued in partnership with Mastercard.
The bank has also launched GoSave, the first time-deposit product with a headcount-determined interest rate. More people joining GoSave means that customers can benefit from a higher interest rate of up to 4.5% per annum.