2020 HK LegCo Elections | 12 figures barred from LegCo poll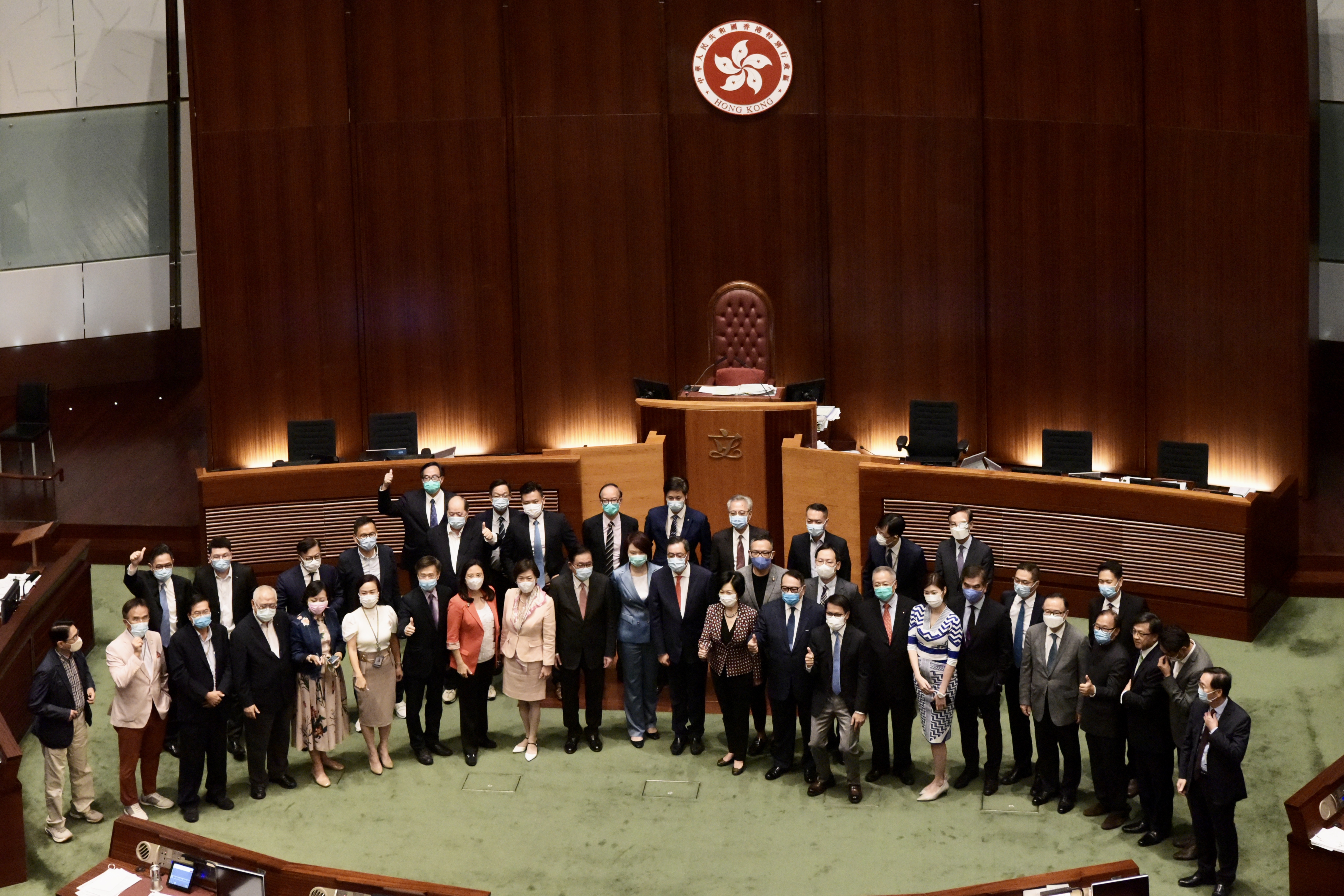 Hong Kong government issued a statement revealing 12 people have been disqualified on Thursday (July 30) afternoon.
The statement said it "agrees with and supports" the decision of the electoral officers, adding it notes nominees must comply with requirements to sign a form to declare they uphold the Basic Law, pledge allegiance to the SAR.
Among the 12 people are former Demosisto leader Joshua Wong Chi-fung; four incumbent lawmakers – the Civic Party's Alvin Yeung Ngok-kiu, Dennis Kwok and Kwok Ka-ki, as well as accountancy sector lawmaker Kenneth Leung; political activists Ventus Lau Wing-hong, Gwyneth Ho Kwai-lam and Alvin Cheng Kam-mun, along with district councillors Cheng Tat-hung, Lester Shum, Tiffany Yuen Ka-wai and Fergus Leung Fong-wai.
The government said the electoral officers were correct in referring to a court ruling, which stated that the nominee must have the intention to not just comply with the Basic Law, but to "support, promote, and embrace it".
It said that, by this definition, people who oppose the enactment of the national security law, advocate "Hong Kong independence" or self-determination, solicit foreign governments' intervention into Hong Kong's affairs, as well as those who threaten to use their vetoing power to pressure the government "to accede to certain political demands" are all unfit to become legislators.
"There is no question of any political censorship, restriction of the freedom of speech or deprivation of the right to stand for elections," the statement said.