HK gov't cancels daytime dine-in ban at restaurants, with maximum of 2 people per table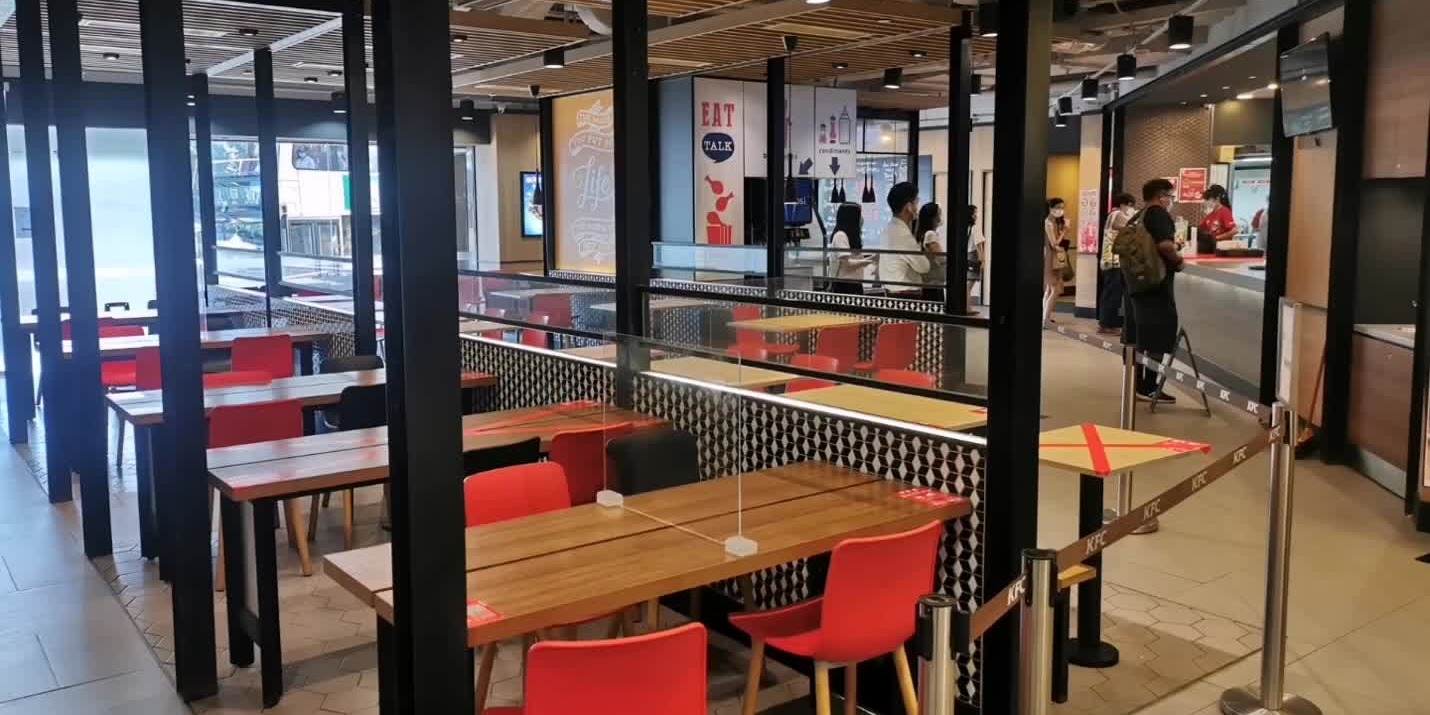 A HK government spokesman said today (July 30) that due to the inconvenience and difficulties caused by the all-day dine-in ban at restaurants, the government has decided that the catering business will resume daytime dine-in services from 5 a.m. to 5:59 p.m. starting from tomorrow (July 31). The ban on dine-in after 6 p.m. will remain in place. The measures will be effective until Aug.4.
However, restaurants are required to adopt more stringent preventive measures, such as the number of customers not exceeding half the number of its seating capacity, and only a maximum of 2 people allowed to share the same table. All tables are required to be at least 1.5 meters apart or effectively separated by partitions.
In addition, bars and the area serving alcohol in any catering outlet must be closed. Live performances and dancing are not allowed, and karaoke and mahjong activities at the premises are suspended. All people in these places must wear masks all the time when they are not eating. Restaurants must take their temperature before their entry and provide hand sanitizers.