Shanghai overtakes HK as the 3rd international shipping center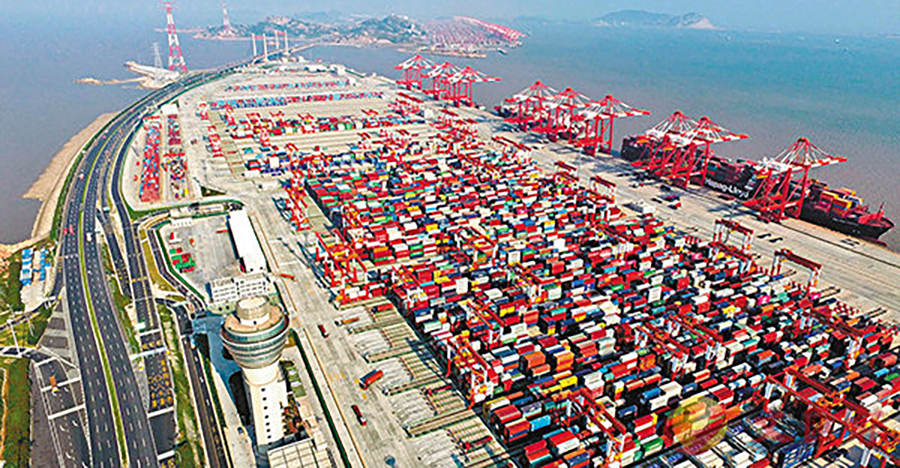 In the latest edition of the Xinhua-Baltic International Transportation Centre Development Index Report (2020), Shanghai overtook Hong Kong and was ranked 3rd only behind Singapore and London.
For the first time, Shanghai is among the top three international shipping centers.
According to the Index, the top 10 global shipping hubs in terms of overall strength by 2020 are Singapore, London, Shanghai, Hong Kong, Dubai, Rotterdam, Hamburg, Athens, New York-Jersey, and Tokyo.
Among them, Asia holds five seats, with Singapore winning the seventh year title in a row. Simultaneously, Shanghai entered the top three for the first time due to its continued efforts in building shipping hardware and software services, and HK dropped to fourth place due to several declining indicators.
The world is seeing the center of economic gravity and international shipping moving east, with 11 Asian cities, 61.11 percent of Asian rated samples, rising in rankings this year compared to 2019.
It is noteworthy that while Shanghai continues to improve its port hardware facilities, it has also made significant breakthroughs in its "soft power" in shipping service.
In 2019, the Shanghai port's container throughput reached 43.3 million TEUs, ranking first in the world for the tenth consecutive year.
In 2019, the number of maritime law firm partners in Shanghai had reached 629, the fourth largest in the world, and nearly half of the world's top 100 container companies set up branches in Shanghai. Meanwhile, Shanghai's shipping insurance business scale surpassed traditional insurance center HK for the first time.
Since the outbreak of COVID-19, the port and maritime industry has suffered a direct impact. However, the report pointed out that Asia, especially East Asia, has gradually regained its economic vitality. The International Association of Ports and Harbors (IAPH) expected that one of the significant impacts of the epidemic would be to speed up the digital transformation of ports to improve efficiency in areas.
"Shanghai and HK shipping enterprises can go global together, actively explore port investment and operation in countries along the "Belt and Road" route. Shanghai and HK shipping enterprises have to strengthen cooperation, and expand international markets," said Professor Zhang Jaishu of Shanghai Maritime University.