Opinion | If HK's press freedom is low, there is no place in the world with press freedom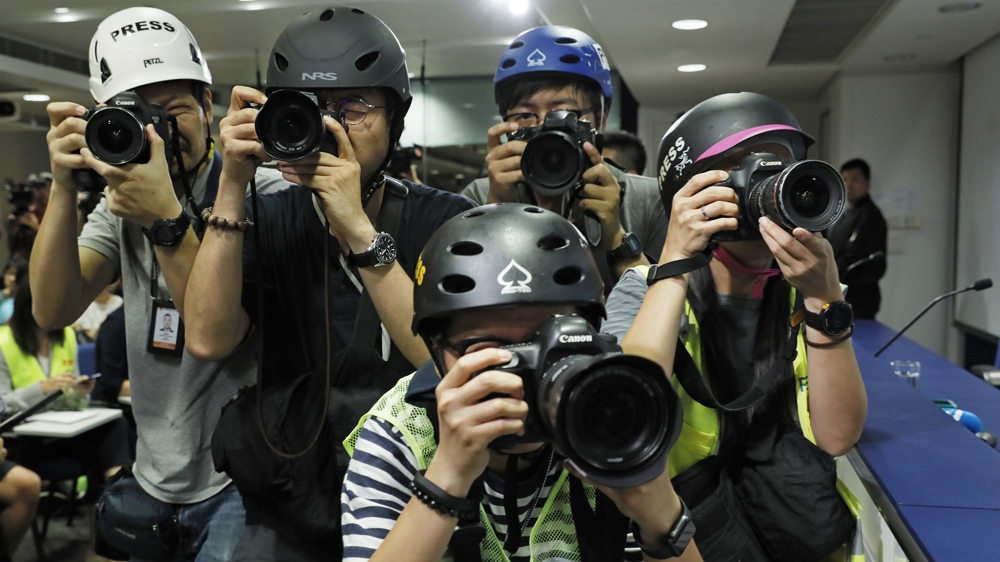 By Alan Leung
The Hong Kong Journalists Association (HKJA) has lost credibility a long time ago and their surveys are full of gibberish. Ninety percent of the journalists that were surveyed said police had used violence to deliberately obstruct reporting in Hong Kong's anti-government protests, but how many of them had their cameras stuck up to the faces of riot police? Countless!!!
We have seen many cases on live television of riot police being surrounded and outnumbered by journalists that created the opportunity for rioters, arsonists and others to escape. Many of the journalists' actions that directly obstructed police operations during Hong Kong's anti-government protests would have gotten them arrested and charged in any democratic country.
We only have to compare the differences between those journalists who covered the recent Black Lives Matter unrest and how they were being treated by law enforcement in the U.S. with what had happened during the year-long Hong Kong's anti-government protests unrest to realize HKJA claims of low press freedom is complete nonsense. If we considered press freedom in Hong Kong as low, then there is no press freedom in the U.S.
Moreover, press freedom will not be affected by the new National Security Legislation as long as journalists report the truth and not lies or unconfirmed rumors based on anonymous and unconfirmed sources. It will be those interviewees who make illegal, misleading or fake comments who will be held accountable, not the journalists.
Journalists should maintain their freedom, but they should not be exempted from the law. A press pass is not a "do whatever you want and get out of jail pass" and journalists should be held responsible for their actions like everyone else in Hong Kong.

The views do not necessarily reflect those of DotDotNews.