Seoul Mayor Park Won-soon found dead after going missing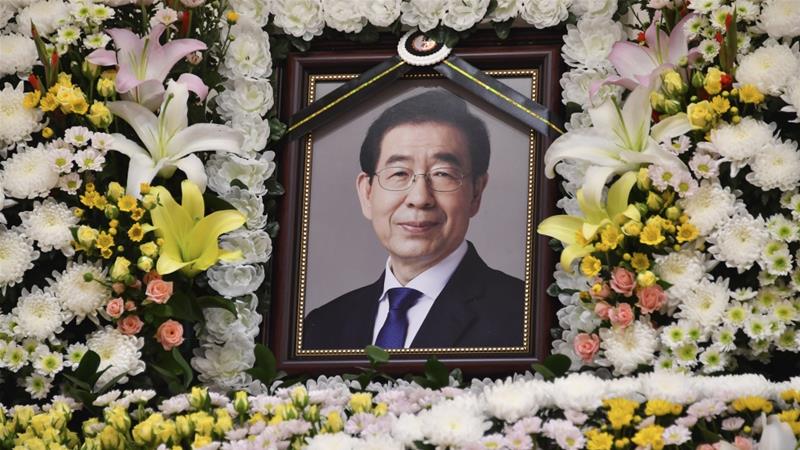 Park Won-soon, 64, the three-term mayor of South Korea's capital, Seoul, has been found dead after he was reported missing on Thursday (July 9) by his daughter amid a criminal probe and media reports of alleged sexual harassment.
His body was found at Mount Bugak in northern Seoul around midnight on Friday after police launched a massive search for him. No cause of death has yet been declared.
Police said they were investigating the case as a suicide, according to the Yonhap news agency.
This came after one of Park's former secretaries filed a complaint on Wednesday alleging that Park had sexually harassed her, the Yonhap news agency reported.
Police confirmed a criminal complaint had been made against Park but did not elaborate on the nature of the allegations. A representative for Park's family issued a statement saying it was time to let him go and urging people to avoid spreading "groundless statements".
A note was later released that appeared to be written by Park. It said, "I apologize to everyone. I thank everyone who was with me in my lifetime. I am so sorry to my family, to whom I have only caused pain. Please cremate my body and scatter the ash over my parents' grave."
Park did not show up for work on Thursday, and had canceled all of his schedules, including a meeting with a presidential official at his Seoul City Hall office, according to Kim Ji-hyeong, a Seoul Metropolitan Government official.
According to the police, he was seen by a security camera at 10:53 a.m. near the entrance to Mount Bugak where the phone signal was last detected.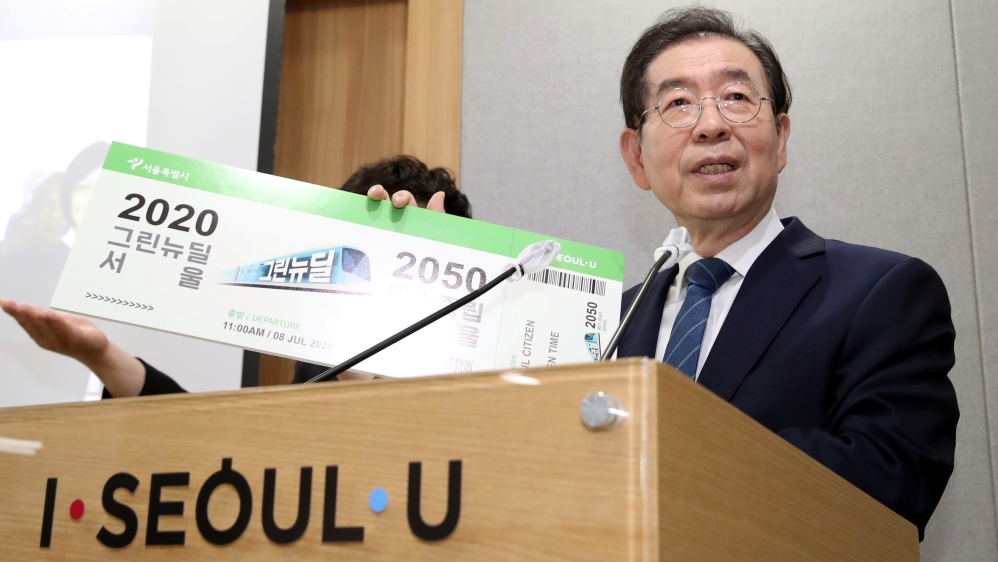 As a longtime civic activist and human rights lawyer, Park was first elected mayor of Seoul in 2011 and won re-election in 2014 and 2018. He became the city's first mayor to be voted to a third term. As a member of President Moon Jae-in's liberal Democratic Party, Park had been considered a potential presidential candidate in the 2022 elections.
He clashed with former President Park Geun-hye, openly supporting millions of people who protested against her in 2017 before she was eventually charged and imprisoned on bribery and other charges.
Park had criticized what he described as the country's growing social and economic inequalities and corrupt ties between large businesses and politicians.
As a lawyer in the 1990s, Park was credited with winning the country's first sexual harassment conviction. In 2018, he praised women for their courage after a series of women accused powerful politicians and policymakers of sexual wrongdoings amid the #MeToo movement.