Tens of thousands of Chinese candidates head to Gaokao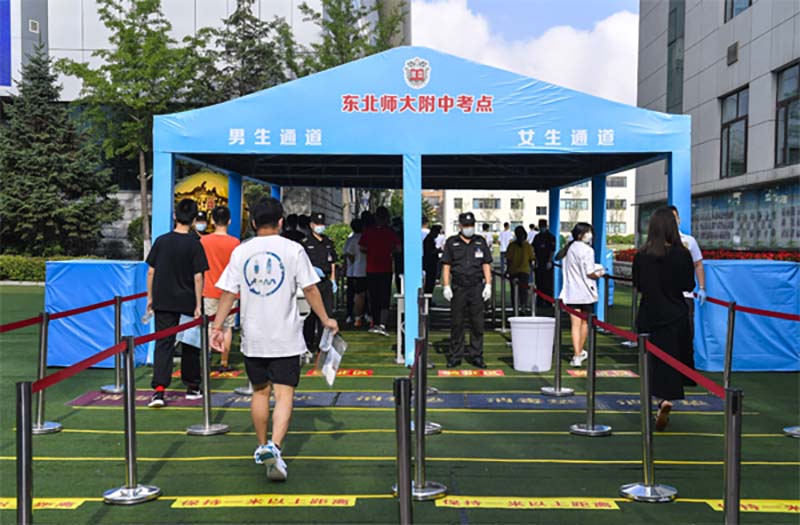 The 2020 national college entrance exam (Gaokao) starts today (July 7). Statistics from the Ministry of Education show that 10.71 million people registered for the 2020 Gaokao, 400,000 people more than last year.
This year's Gaokao has been postponed due to the epidemic. In the next four days, tens of millions of candidates will complete their once-in-a-lifetime unique experience at more than 7,000 test centers and 400,000 examination halls spread across the country.
The Ministry of Education official said that localities have been conducting daily temperature measurements and physical health conditions monitoring with candidates and examiners 14 days in advance. Each test site is equipped with sufficient epidemic prevention materials and isolation facilities as required.
Each test center will organize the candidates in an orderly manner, maintain spacing, and avoid crowding. Every day after the examination, each test center will also do preventive disinfection for the examination room. The grading department will be strictly managed, and the health condition of teachers who mark the papers will be on real-time monitoring, according to the education ministry official.
It is reported that all localities will further strengthen the management of examination center admissions and actively adopt various detection means to prevent high-tech cheating tools from entering examination centers.
Measures such as multi-card verification and human-computer matching are taken to prevent the cheating in exams strictly.
At the same time, strict selection of examination staff, strict implementation of examination regulations, timely detection, and disposal of fraud in the examination room, to ensure the fairness of the examination.
We hope that each candidate can get a good result and go to the ideal college.