Opinion | Justin Trudeau, just another Pompeo-style hypocrite?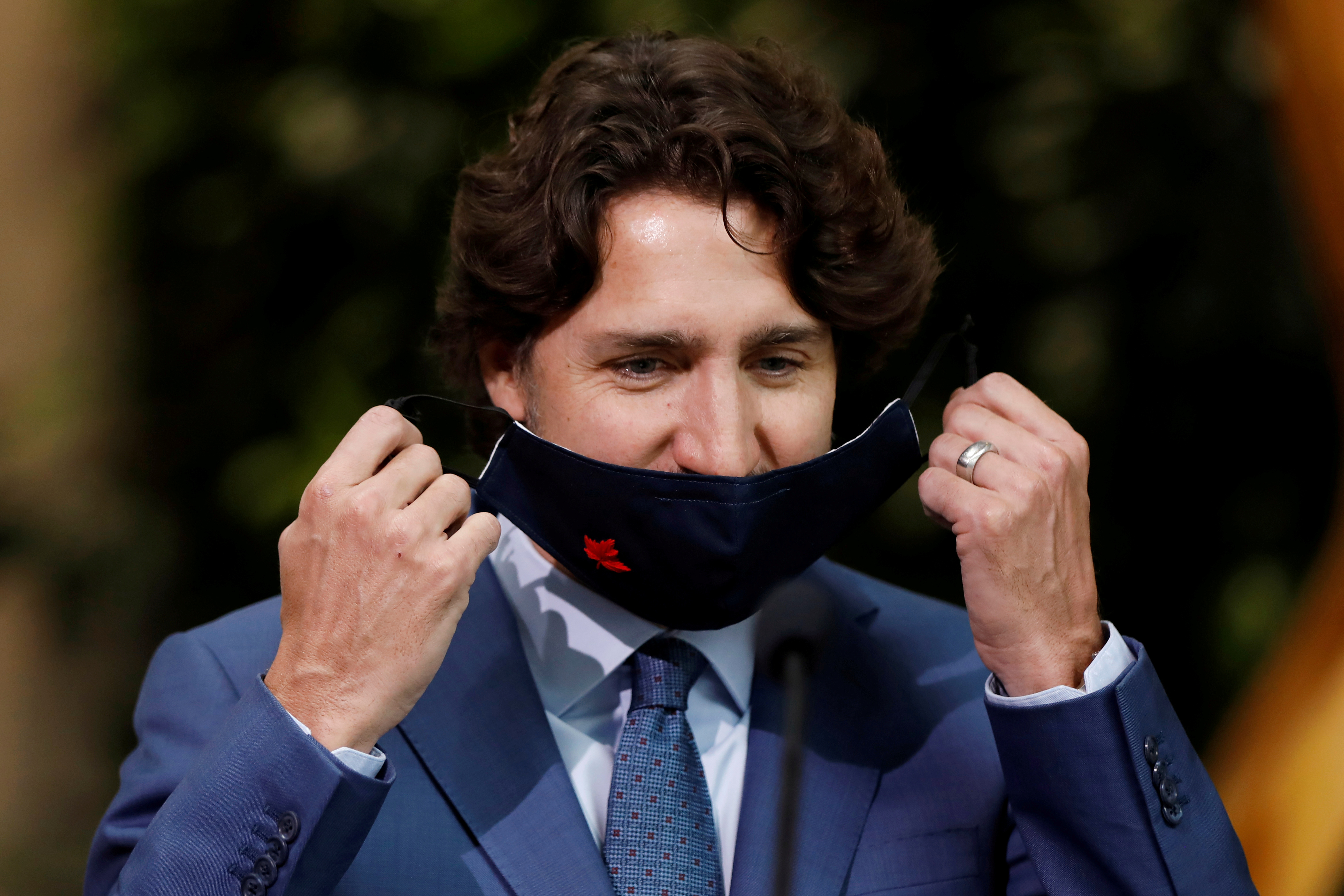 By Grenville Cross SC
Professor of Law; Former Director of Public Prosecutions of HKSAR
Hong Kong and Canada have long enjoyed good relations. There are an estimated 300,000 Canadians living in HK, and many Canadians are of HK descent. The Canadian Chamber of Commerce in HK is one of the largest Canadian chambers outside Canada, with over 1,200 members.
In trading terms, HK is a major market for Canada's financial, engineering, information technology and professional services. It was recently rated as Canada's 13th largest market for merchandise exports, and one of its top markets for the export of fruit, tree-nut products, and seafood. In 2017, moreover, HK was Canada's second most popular investment destination in Asia, and Canadian direct investment in HK stood at $10.6 billion.
It is a great pity, therefore, that, following the enactment of the National Security Law (NSL), Canada has decided to try to harm HK. Instead of providing friendship, it has chosen the path of hostility. Although the NSL is designed to protect HK from the subversive activity which engulfed it last year, causing death, injury and devastation, Canada's Prime Minister, Justin Trudeau, has tamely bought into the anti-China narrative being peddled across his border by the US Secretary of State, Mike Pompeo, as well as by the other members of the five-eyes intelligence alliance (FVEY).
Parroting Pompeo, Trudeau announced that "one country, two systems" was threatened by the NSL, when, of course the reverse is true. Until June 30, HK lacked any national security laws, and this lacuna was ruthlessly exploited by hostile forces, intent on using HK as a base to destabilize China. The NSL is intended to protect "one country, two systems" from those who have tried so hard to destroy it over the past year, because they want to weaken China.
Trudeau himself would never tolerate a situation in which a part of Canada was deprived of the laws it required to defend itself, and he should be frank over his motives in criticizing China. He has not explained why he thinks China should be expected to allow such a situation, particularly when urban warfare has resulted, much of it targeted at mainland China offices, businesses and people. The damage caused to HK's railway network alone came to HK$1.6 billion, while the repair work at the Polytechnic University, which was turned into a bomb-making factory by armed vandals, came to approximately HK$700 million. Quite clearly, Trudeau would take whatever action was necessary if this occurred on Canadian soil, yet he seeks to deny China the same right in its own country.
Canada, of course, has its own national security laws, some very tough, yet Trudeau objects to HK having the same protections. As he well knows, HK has been unable, after 23 years, to enact its own laws, largely because of the dangers posed by the sort of fanatics who destroyed its legislature on July 1 2019. In the preamble to Canada's National Security Act 2017, it is, moreover, explicitly recognized that "a fundamental responsibility of the Government of Canada is to protect Canada's national security and the safety of Canadians", and China's responsibility to protect HK and its people is exactly the same.
However, instead of standing with HK in its hour of need, Trudeau has chosen to suspend the Surrender of Fugitive Offenders Agreement with HK, which was signed on June 13 1997, and has seen criminal suspects in both places being returned to face justice. This, of course, will harm Canada just as much as HK, and will undermine global criminal justice. He has also said he will ban the export of sensitive military items to HK, thus taking yet another leaf out of Pompeo's playbook.
Trudeau's Foreign Minister, Francois-Philippe Champagne, while attempting to justify his boss's behavior, has revealed a culpable ignorance of the situation in HK. He claimed that, by enacting the NSL, China had "demonstrated disregard for HK's Basic Law and high degree of autonomy promised for HK under the 'one country, two systems' framework". He was woefully unaware that, as in Canada, the ultimate responsibility for national security lies not with a regional assembly, but with the national parliament, that HK's own legislature is largely dysfunctional, and that the NSL is designed to protect "one country, two systems" from those who wish to destroy it.
On December 4 2019, it was reported that, after a NATO summit in London, US President Donald Trump described Trudeau as "two-faced", and everyone can now see why. At a time when hostile forces sought to destroy "one country, two systems", he should, as a long-standing friend, have rejoiced at seeing that HK is finally acquiring the tools it needs to protect its way of life and restore stability. Instead, he has shown himself to be just another Pompeo-style hypocrite.
The views do not necessarily reflect those of DotDotNews.