Vietnamese makeup artist uses her face to create graphic illusions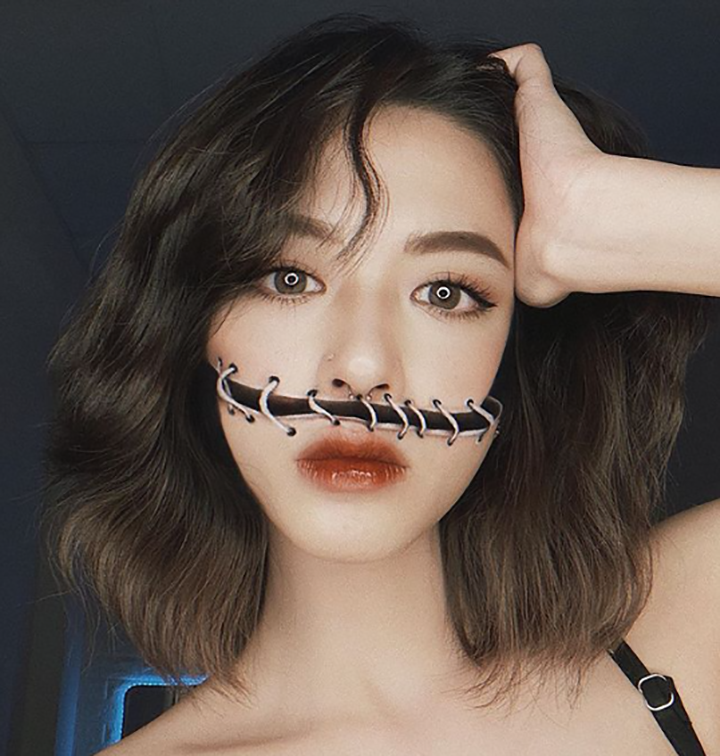 Hoa Trang is a 21-year-old self-taught makeup artist from Vietnam and has become a master at using her own face to create all sorts of crazy optical illusions.
Trang has always been fascinated by makeup, but she could never afford to take professional classes. So she decided to teach herself, by watching online tutorials and following Instagram influencers like Mimi Choi (who she credits as one of her inspirations). She started experimenting with facial illusions only three years ago, but because the style was relatively new in Vietnam, she got a lot of attention online and managed to build up a sizable following on social networks like Instagram and Facebook.
"When using this style, I can unleash creativity, unlimited ideas. I think my makeup style is different from the majority and in Vietnam it is not so popular, so I got a lot of attention," Trang told Zing News.
Despite achieving moderate success online, Trang said she still had to save money to important special face paint and makeup products, because in Vietnam they are quite rare and expensive.
Trang, who goes by "hwajang" online, finds inspiration in horror films and the works of other accomplished makeup artists. She recently told her school newspaper that she wants her facial illusions to inspire others not to judge people by their appearance alone.