US shuts the door for new foreign workers temporarily as Trump announces visa freeze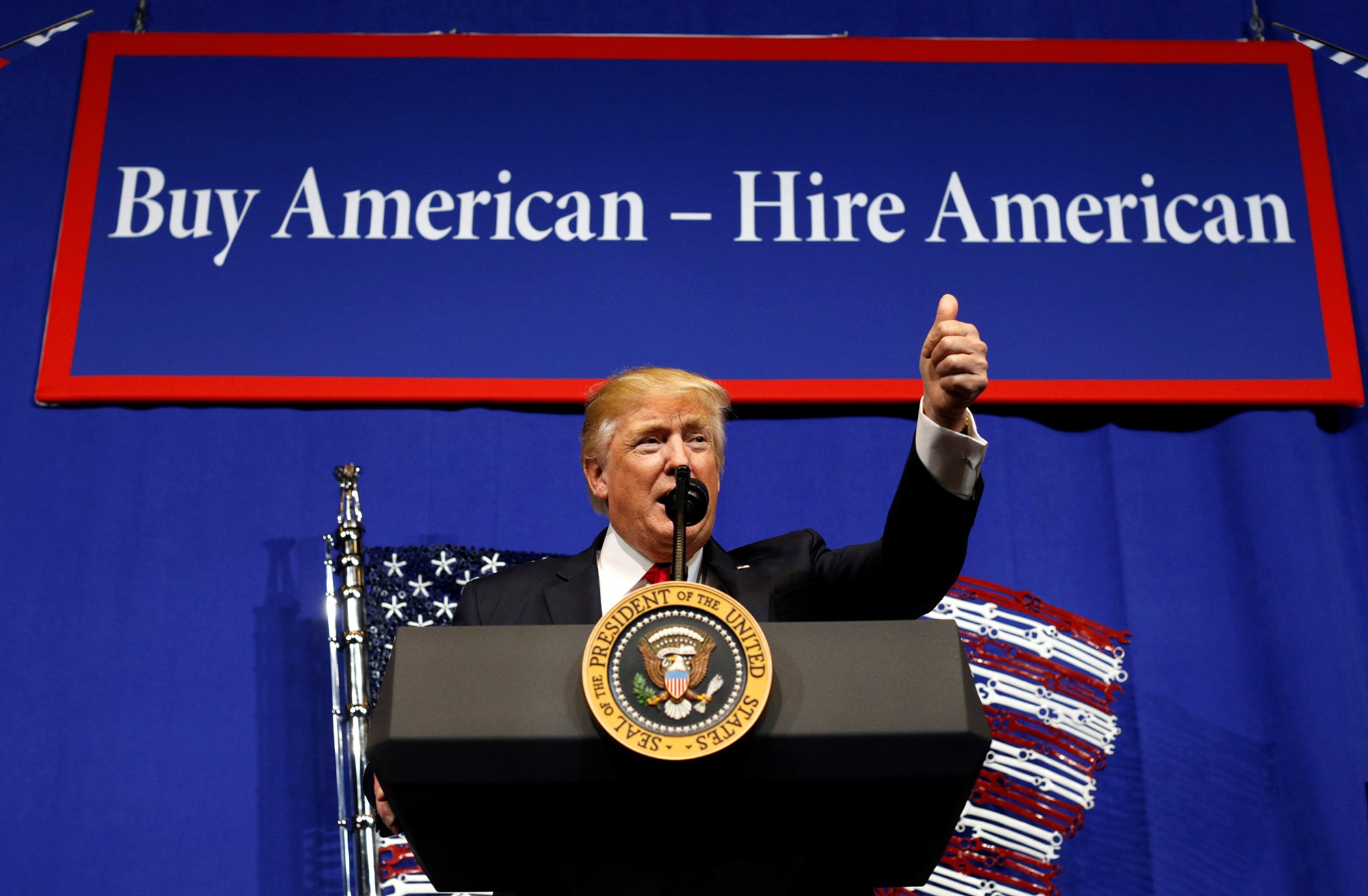 US President Donald Trump has extended a pause on some green cards and suspended visas for other foreign workers until the end of 2020.
The presidential proclamation temporarily blocks foreign workers entering on H-1B visas, which are for skilled employees, and L visas, for managers and specialized workers being transferred within a company. Trump also blocked those entering on H-2B seasonal worker visas, which are used by landscapers and other industries. J-1 short-term exchange visas, a category that includes university students and foreign au pairs who provide childcare, will be restricted as well.
It is estimated that the visa freeze will impact about 525,000 people. That includes around 170,000 people blocked by the decision to extend a ban on some new green cards - which grants permanent residence to foreigners. The White House first announced it was halting those visas in April, an order that had been set to expire on Monday. However, existing visa holders are not expected to be affected by the new restrictions.
H-1B visas are often granted to Indian tech workers and their families. Last year, there were about 225,000 applications competing for 85,000 spots available through the H1-B visa program.
The White House said the move would create jobs for Americans who had been greatly affected by the pandemic, but critics say the government is just exploiting coronavirus to tighten up immigration laws. Businesses including major tech companies and the U.S. Chamber of Commerce said the visa suspension would stifle the economic recovery after the damage done by the pandemic.
"This is introducing more chaos into an already chaotic situation for a lot of U.S. companies," said Sarah Pierce, a policy analyst with the Washington-based Migration Policy Institute. "The administration is making the assumption that these companies did not already look at the U.S. labor market, which most of them do before they get involved in a complicated process of trying to bring in foreign workers."
Mitch Wexler, a managing partner at law firm Fragomen, said the order would hurt his social media and wireless communications clients and other tech companies.
"Employers wouldn't pay a lot of money to file these applications and hire lawyers like me if they could hire an American for these positions," he said.
The Trump administration will make several other moves to tighten rules around temporary work visas.
The administration plans to rework the H-1B visa program so that the 85,000 visas available in the program each year go to the highest-paid applicants, instead of the current lottery system, according to the senior administration official. In addition, it plans to issue rules that make it harder for companies to use the H-1B visa program to train foreign workers to perform the same job in another country.