Big Apple scarred by citywide looting as curfew extended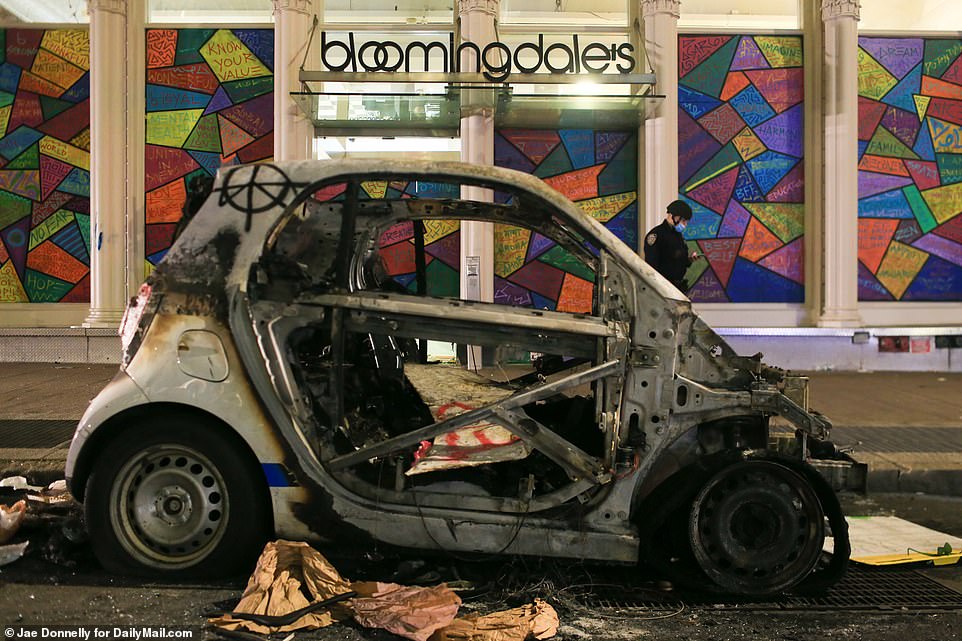 An unprecedented curfew in New York City on Monday night did little to prevent destruction, as people smashed their way into shops including Macy's flagship store, grabbed merchandise and fled.
Mayor Bill de Blasio on Tuesday (June 2) condemned the looting as unacceptable. He announced that the 8 p.m.-5 a.m. EST curfew would be extended through Sunday.
Police said more than 700 people were arrested Monday night into Tuesday morning, following another day of protests throughout the city over the death of George Floyd, an African American man who died on May 25 after a white Minneapolis police officer pressed a knee on his neck for nearly nine minutes.
On Tuesday morning, shopkeepers and cleaning crews swept glass from shattered windows and boarded up storefronts in midtown Manhattan, one of the areas worst hit by the looting.
The Big Apple has been scarred by looters' ransacking of luxury stores in SoHo on Sunday night and Macy's iconic flagship department store in Herald Square on Monday.
Monday's curfew from 11 p.m. EST is the first in New York City since 1943, but it still did not succeed in halting violence and looting overnight.