Japan Ingeniously Helps Turtles Cross Dangerous Railway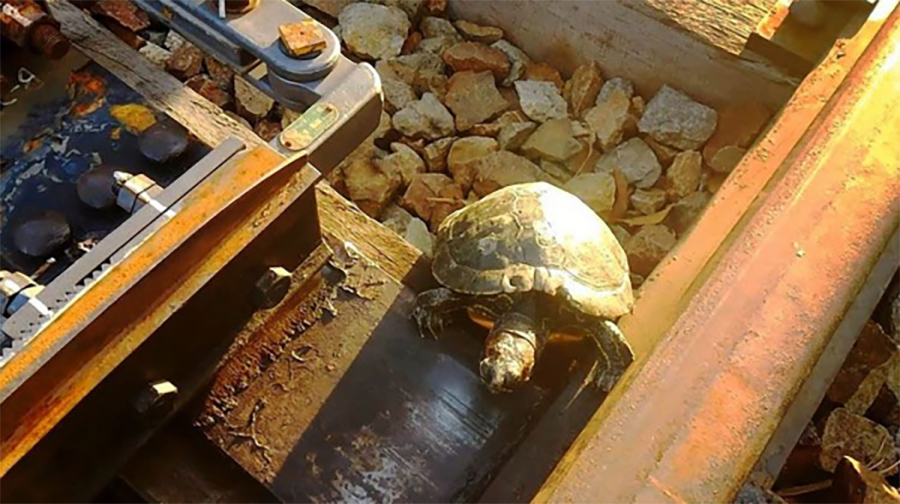 Turtles may be cute, but they're slow and clumsy which doesn't help them cross train tracks. But fortunately, in Japan's Hyōgo Prefecture, railway operators and a local aquarium teamed up to find a solution.
Tests and surveillance footage showed that turtles trying to cross the train tracks often fall into the space between them, which leaves them there forever until someone helps or they inevitably get squashed to death.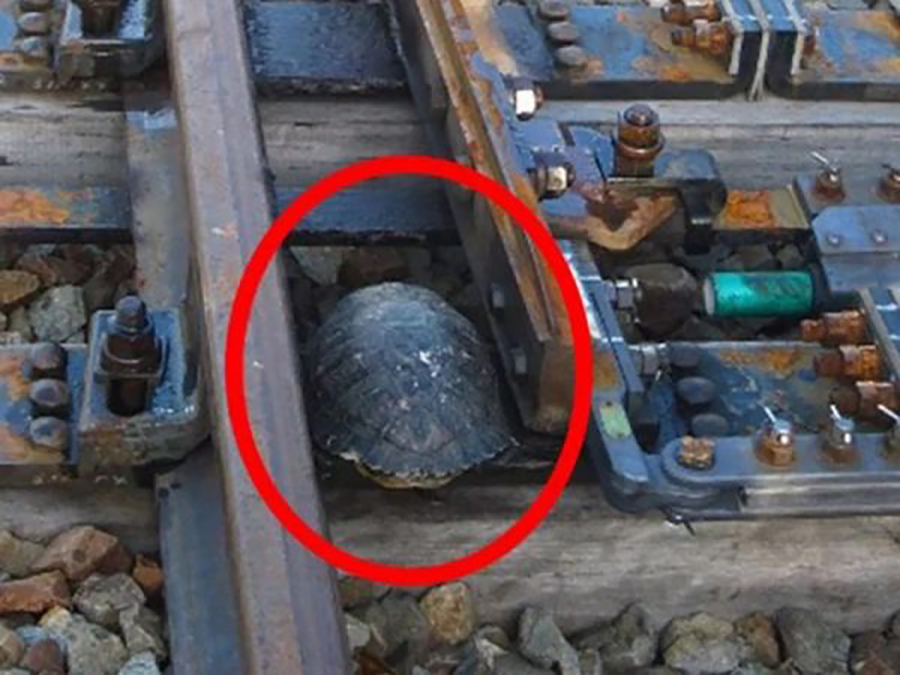 "The turtles are just going about their daily business and have to cross the lines to get to a pond," a railway spokesperson said.
Therefore In 2015, West Japan Railway Co. and Suma Aqualife Park in Kobe joint forces to prevent tragic turtle deaths on the tracks and unnecessary train delay. After running a series of tests and experiments, they came up with a U-shaped ditch that collects the turtles, preventing them from getting stuck between the metal tracks. 10 turtles were reportedly rescued in the first month since the U-shaped ditch was inaugurated in November 2015.
Video by Kobe Digital
Welcome to download 「點新聞」app in Apple/Google play store, or you can visit our home page:
www.dotdotnews.com
Subscribe us in other platforms:
Facebook:https://www.facebook.com/Dotdotnewscom-106040667538957/
YouTube: youtube.com/c/dotdotnews點新聞
Telegram: t.me/dotdotnews
Instagram: instagram.com/dotdotnews