Saudi Arabia welcomes its first legal Valentine's Day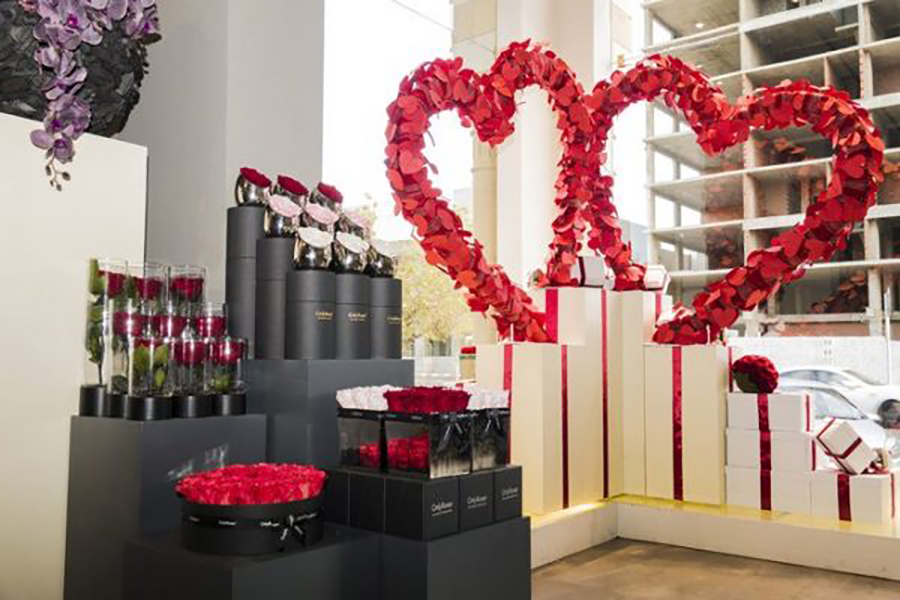 Valentine's Day, a widely-celebrated festival all over the world, has only become accepted by the law in the Kingdom of Saudi Arabia this year after decades of being forbidden. Selling and buying this-festival-related gifts, flowers and chocolates in shops and stores were considered un-Islamic. There was even religious police to ensure that the laws forbidding this celebration were strongly enforced, before they were disbanded. Store owners were previously obligated to hide red roses and chocolates on this day, and restaurant owners were pressured to ban birthday and anniversary celebrations.
In 2018, the former President of Makkah's Commission for the Promotion of Virtue and the Prevention of Vice (CPVPV) Sheikh Ahmed Qasim Al-Ghamdi declared that the celebration of Valentine's Day did not actually contradict Islamic teachings. According to him, the celebration of love was a universal phenomenon and should not be limited to the non-Muslim world.
So 2019 was the first year ever when there were no public injunctions against the sale of Valentine's gifts, but at that time, the Government still had not made the announcement to officially lift the ban on celebrations. Now in 2020 when Valentine's Day finally becomes legal, Saudis, just like the rest of the world, can also buy extravagant gifts, flowers, chocolates and teddy bears for that special person.
Welcome to download 「點新聞」app in Apple/Google play store, or you can visit our home page:
www.dotdotnews.com
Subscribe us in other platforms:
Facebook:
YouTube: youtube.com/c/dotdotnews點新聞
Telegram: t.me/dotdotnews
Instagram: instagram.com/dotdotnews
FacebookTwitterWhatsAppSina WeiboEmailPrint