TV series, Serenade of Peaceful Joy, rekindled audience's interest in Chinese history of Song Dynasty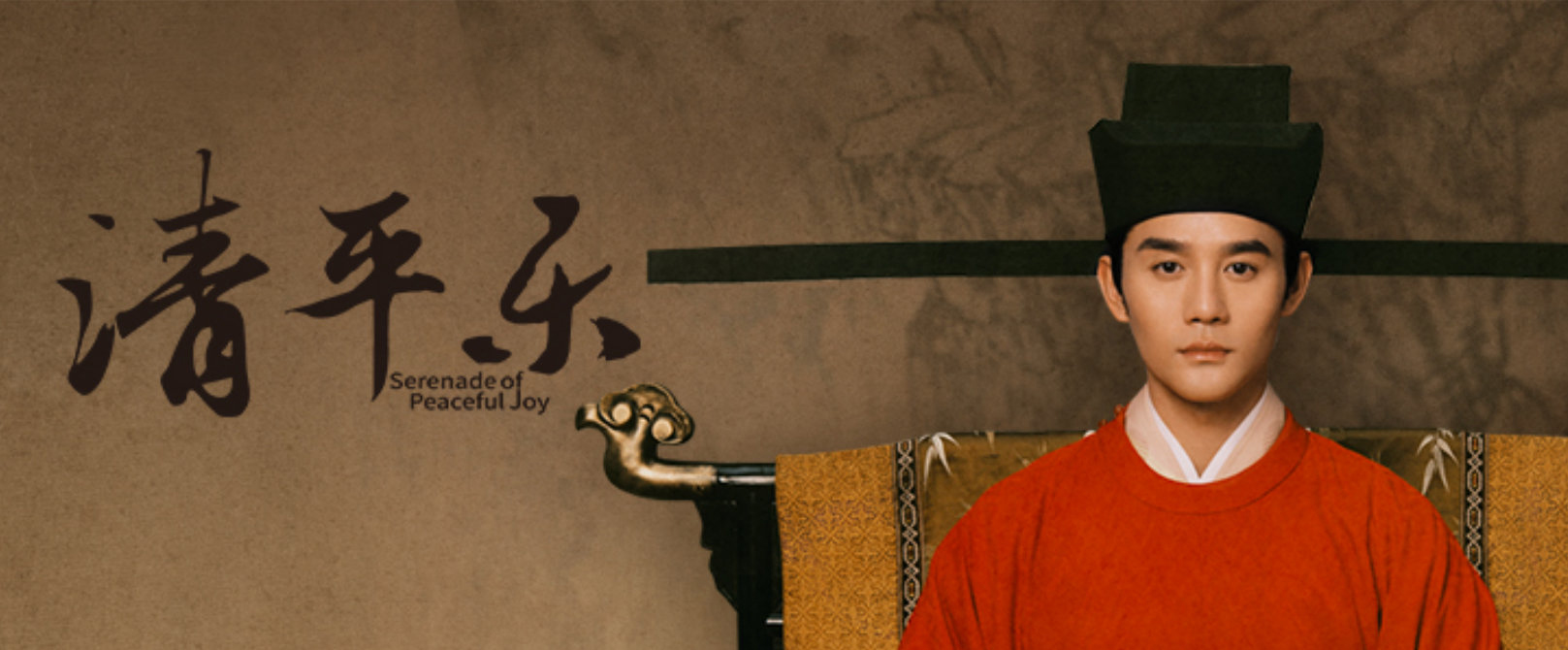 A historical TV series Serenade of Peaceful Joy (Qing Ping Yue) about the life of the Song Dynasty emperor (960-1279) caused an unexpected sensation among audiences in mainland China.
The Qing Dynasty (1664-1901) is better known for its proximity to modern times and has often been used as the background for popular historical dramas. But the Song Dynasty (960-1279), commonly known as the Chinese Renaissance, is somehow not so familiar to Chinese audiences today, especially the younger generation.
However, according to reports from Mao Yan, China's leading television and movie database, since the show was released on April 7, the number of online views have exceeded 3.26 billion.
According to local media reports, the costume drama starring experienced and popular actor Wang Kai perfectly combines romance and politics, attracting the attention of many audiences with its depiction of rich Song culture.
This TV series records the 40 years of Song Renzong's reign (1022-1063). Through striking portrayals, it gives people a glimpse of the artistic, cultural, and social life of his time and has triggered millions of posts and comments.
Many spectators marveled at the fine porcelain in the show. Song Dynasty was a leap in ceramic art and technology. History shows that there are more than 1,000 kilns in the country. Artisans compete with each other to advance kiln technology and extensively search for new high-quality clay and exotic glaze colors.
Lyric poetry Ci is interspersed in the play, which enjoys the same renown as another artistic expression form Shi, originated in the late Tang Dynasty (618-907), but flowered and reached its zenith in the Song Dynasty.
Calligraphy, like poetry, is an essential means of personal and creative expression in Chinese culture. It overshadows painting and is also praised as the highest visual art form in Chinese culture.
In this drama, Emperor Renzong is keen on practicing calligraphy and excels at the lesser-known but rather characteristic calligraphy style called Fei Bai Shu, aka Flying White, which needs a flat painting brush. As the name implies, this style emphasizes the moving force of the brush and the abundance of white streaks within strokes.
Since the legendary Shennong (God of Agriculture) serendipitously discovered this drink 5,000 years ago, Chinese culture has been steeped in drinking tea.
Song Dynasty was an era of significant breakthroughs in tea drinking methods based on the rapid development of tea gardens, tea processing, and tea culture research in previous dynasties.
Different from the Tang people who used spices to make tea and then ate tea leaves, Song people used a new tea drinking method, " dian cha," to completely change this practice. People from all walks of life enjoyed this tea-drinking method as a kind of entertainment.
The play shows people the distinctive and colorful Song Dynasty culture. Let the audience immersed in it. It is hoped that more and more TV plays can spread the Chinese culture of different dynasties and let young people know about Chinese historical treasures.